Catch the next wave to Mermaid cove and be ready for a fun splash to read The Little Mermaid
Last summer we had a great time reading the story and doing some activities related to the ocean.
We played some games such as "Sea monster are you hungry?" "Pin the fin on Ariel" and a "Mermaid race". We read the story and we did some of these activities
These are a door hanger, bookmarks, stickers and a reading journal.
These are matching cards for vocabulary and sentence strips.
Children can use the sentence strips for copywork, they can look for special words, sight words,etc
These are clipping wheels for beginning sounds. M is for mermaid, F is for fish,etc
These are crosscurricular cards with ideas to work in the centres and an envelope to store the cards.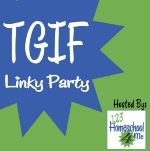 If you find this resource helpful,